Below is a copy of just one of our Yellow Page ads. We are trying to cut back on Yellow Pages advertising because it is VERY expensive. A full page ad like the one below costs between $2,000 and $6,000 per month. There are over ten different telephone books in our service area. By reducing our advertising costs we can pass the savings on to you! Thank you for using the Internet!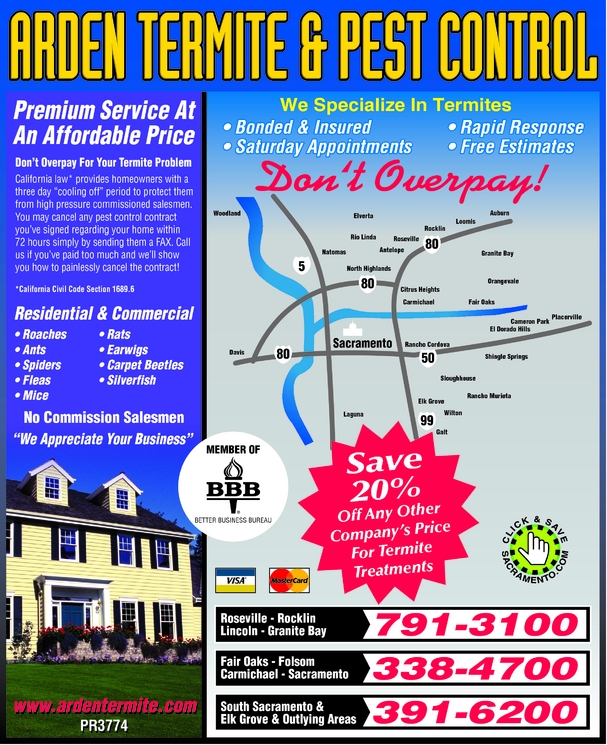 Click above to verify our membership in the Better Business Bureau





Click above to verify our license with the California Structural Pest Control Board, a division of the California Department of Consumer Affairs.

The Pest Control Board verifies that we are bonded and carry liability insurance.

Our employees are protected with workers comp insurance.